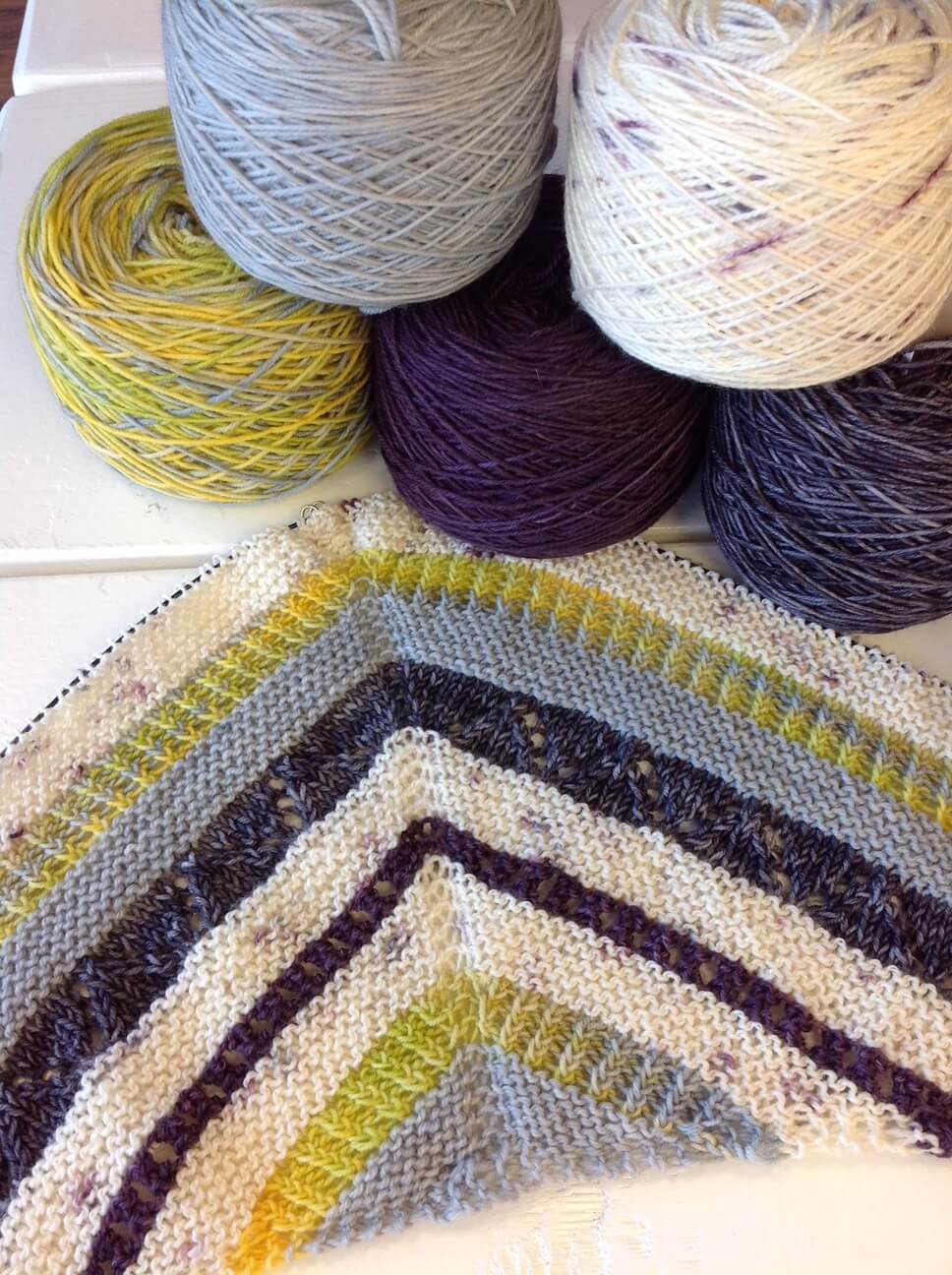 About Knit2 Yarns
Knit2 Yarns is Kamloops' newest Yarn Shop. We have a great selection of yarns and notions for all your knitting needs. We carry Malabrigo, Noro, Sweet Georgia, Smith and Ewe, Cascade, Berroco, and much more!
Drop in Knitting Days
Drop in knitting happens twice a week, Wednesday's at 9:30 a.m. and Saturdays at 10:00 a.m. Bring your current work in progress or come and get started on a new project. Drop in will be cancelled if there is a class scheduled.
Upcoming classes
If you are interested in any of our classes, please call the store (250-314-0276) or email us (contact@knit2yarns.com). If you would like to see what the finished products look like, stop by the store and we'll be happy to show you. Materials not included in class price.
Drop, Tink, Frog
Dropping a stitch doesn't have to be the end of your knitting! Come and learn how to fix these mistakes.
$20
Steek
What? Cut my knitting?? Yes. This class will teach you how to steek and add a button band or how to add a zipper. (picture coming soon)
$20 Plus supplies
Finishing & Blocking
Blocking your finished knits makes a huge difference. You'll be amazed.
$20
Contact Us
We'd love to hear from you
Hours
Mon-Fri 9:30am-5:30pm
Sat 10:00am-5:00pm
Closed Sundays and Statutory holidays
Details
250 314 0276
contact@knit2yarns.com

40-1967 Trans Canada Hwy E
Kamloops BC